TESTIMONIALS:
What Our Customers Say About Us...

Melissa G. Menifee, Ca.
Super happy to be a new customer!!! I called a few places and was blown away at the friendliness of the lady over the phone. I came down the next day to visit the property and was shown a couple units. Super helpful friendly staff. Reserved a truck to move in to the unit and the driver was great plus refused to accept gratuity. Reasonable prices, clean, friendly and very safe! Highly recommended!

Frederick T. Murrieta, Ca.
This facility is by far one of the best!! Been storing with them for 2yrs now and never an issue. Clean, secure and the staff is excellent. The free truck on move in is incredible. No gimmicks no extra charges. This place is honest and have the best rates in town. Haven't even had a rent increase yet. Will recommend this place to anybody!!!!!

Chris W. Perris, Ca.
Well for a storage place to earn 5 stars from me is pretty good in my book. I wanted a place that can basically store all of our stuff from a 2 bedroom house because we were downsizing due to a new baby. So we needed an affordable storage location for an undetermined amount of time. Walked in and was helped right away, the gentleman wasted no time and we hopped on his cart and he took us to our soon to be unit. The paperwork was simple and the whole process was just so easy.
As for the security I do have to say its top notch. Every unit has an alarm, manager lives on site, and if you get here before 9pm to go to your unit, they don't kick you out which is a plus. They have never had a breach in security according to the employee which is A++ in my book. All this and one of the cheapest rates! Been here for 9months and counting.

Jeanie Skiff
Every time I call, I always get friendly helpful service. And yesterday I used their truck service to pick up a couch my friend gave me and Ray was so helpful!! He helped us load & unload it into my storage unit and when I tried to tip him, he wouldn't let me!! Very very nice. They are always super helpful.

Anna Curtis
I have never needed storage before so I didnt know where to start. After calling a few place the lady on the phone was really nice and not pushy at all. She answered all my questions and was very helpful in getting me the storage size I needed at a price I could aford. Great service! The place was very clean and the security is awesome as well!

Allison P.
I have had nothing but pleasant experiences when doing business with All Star Super Storage in Hemet. The facility is top-notch, well-maintained and secure. These qualities were important to me when deciding where to store our belongings. The staff was always friendly and helpful in whatever way they could. I have recommended this storage facility to friends and family in need of storage and they have all been pleased and impressed with the facility, safety and staff. It is hard to find a company just by looking in the phone book. I will continue to recommend All Star Super Storage again and again!

A Google User
I have been a customer of All Star Super Storage for several years and I am always impressed by the maintenance and safety and security of All Star. The staff is always helpful and the condition of the storage units are always well maintained and protected. I recommend All Star to anyone needing storage and highly recommend this location.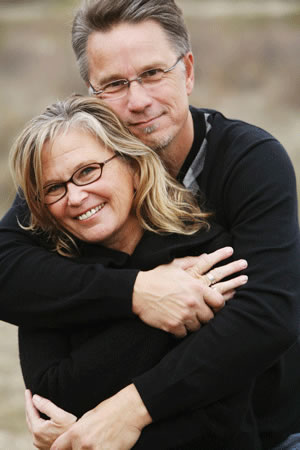 Frank & Marsha
Wow... If you are looking for a storage facility in this area then you MUST check out this place, they are the best storage facility in the area. This storage facility is above all others and the pricing is comparable to others in the area so then why rent from here? Great service, great prices, outstanding security!!!!! We have been storing our household belongings at this site for years and we will continue to rent from this place. The owners of this really did their homework when planning out "All Star Storage" this management team, they really ROCK!!!!!! we love them sincerely.

Sara S.
I had their biggest storage for a little over 2 years and had all my treasures stored there, it was great. Staff are so nice and helpful and when we moved all our things there we used their free moving truck. You cannot put a price on peace of mind and I never worried about our treasures the storages have alarms. We only had to give it up because we moved. I highly recommended to everyone!!

Luke M.
I strongly recommend All Star Storage to anyone who needs storage. They have awesome security, awesome service, and great prices. I used their moving truck to move in, and it saved me a lot of money, and they brought the truck right to my home. How awesome is that? The staff is very helpful and friendly, and the entire place is new and clean. They also gave me a free heavy duty lock when I moved in. They really do know how to make you feel special, and they really are All Stars at this place. If you need storage, this place is awesome!

Steve Adams, Adams Solar Electric
I am a return customer at All Star Super Storage because of their great customer service and excellent security. Geri and Bill are super friendly managers, and they have the most high tech security system in the area. As a business owner and licensed electrician who stores some pretty expensive equipment from time to time, I highly recommend All Star to anyone who needs storage.

Ryane J.
We have been renting from all star super storage for about a 3 years now, we love them they are friendly, helpful, they feel like family is watching over your stuff, they offer a free move in truck, and credits for referring friends and family to there facilities, the only reason we finally left is my wife and I just bought a house, and now can stick our stuff in the house, but if we ever need storage again which is very likely since our family will continue to grow, we will be coming back to them, we love them.

Megan F.
My car battery went dead the last time I was at All Star Storage, and they came out and used their truck to jump start my car. It was a hot summer day and they also gave me a bottle of cold water. I love All Star. The people that work there are great, and there prices are good too. I wouldn't store anywhere else.

The Helawell Family
CLEAN, SAFE FACILITIES WITH THE FRIENDLIEST AND MOST HELPFUL STAFF IN HEMET, CA! ALL STAR LIVES UP TO IT'S NAME! WE WOULDN'T HAVE TRUSTED ANYONE ELSE WITH OUR FAMILIES BELONGINGS.THEIR SECURITY IS TOP NOTCH WITH ALARMS ON EACH UNIT AND CAMERAS AT EVERY CORNER. TRUST ALL STAR WITH YOUR VALUABLES!

Patricia W.
After my sister went in and rented a storage unit here after I did I just had to write a review. I got a storage unit here over a year ago and I will never go anywhere else. They were fairly priced but what a difference from others storage places in the area! The people there are great. We moved in during a heat wave and when I went to the office I was handed an ice cold bottle of water. I could have kissed them. I have a ton of my mother's antiques in storage, my apartment is way too small, and I love the idea that each unit has its own alarm. This isn't common at all. My sister just rented a unit at their other facility in Menifee after I told her how happy I was with them and she had the same great experience. Nice people, super clean and all units have their own alarms. In Hemet there are so many storage places but this is the one I suggest to everyone. I have heard nothing but great things from those that have gone there.

Jennifer M.
I walked in and rented a unit, and got to use their moving truck for free the same day. They even paid for the gas! Staff was very friendly and helpful, and every unit has its own door alarm. Great prices too!

Reo
I rented a storage from All Star Super Storage and loved the service I got. I was surprised at the cleanliness and the high level of security they provide. I was also happy to find out that they had a free truck I could use to help me move my things in. If you ever need storage in Hemet it would be foolish not to go to All Star Super Storage.

A Google User
I was new to Hemet, and needed a safe place to store most of my belongings during a move. I was encouraged by the manicured landscape and cleanliness of the facility. Once I met their professional and friendly staff, I felt safe storing with All-Star Super Storage. Their reasonable rates and flexible hours of access furthered my satisfaction. Thanks again All-Star Super Storage, you are the Best!

Chris Lendzion
Very clean storage facility. Friendly staff too.

Alex O. Freemont, Ca.
This has got to be the best and most honest place I have ever stored my stuff in, I have been moving my whole life and always need a storage, I tried many and this one is much much better then them all, supper friendly staff, very organized system, even when I was late on payments they where extremely understanding, bottom line is I had them for over a year and would still go back to them if I needed a storage.

Greg Royse Murrieta, Ca.
Most companies don't care about their customers very much. This one does. First of all, the facilities are clean and secure - with lots of options. But I'm more impressed by their focus on customer service. I did have some billing issues about a year into my "stay" there. But I was SO impressed by their desire to make it right and their commitment to 100% customer satisfaction. If you need storage in the Temecula Valley - don't even consider going elsewhere.

Jesse Barraza
I have been looking for a safe place to store my stuff while in between moves, I was hesitant to use a storage unit in Hemet since its not the safest place these days. But a friend of mine said to check out All Star and I'm really glad I did! Just driving up to the place I felt relief, the building has great security, everything is really maintained and kept really clean and nice, I couldn't believe it was a storage building! Inside the office I was helped by Joyce, she was excellent in handling my concerns and answering every question. She knows how to sell a unit and made me feel secure about leaving my property here :)

A Google User
When we lost our house to foreclosure, we found that for the first time in our lives we would need to store our belongings. I searched on line, and found All Star Super Storage. After talking with them, and renting our storage space there, I can truly say they are All Stars. Staff is friendly, knowledgable, and compassionate. The facility is kept clean, and the truck is free! Thank you All Stars for making a difficult time easier.

Phil R. Upland, Ca.
Very helpful staff also gave us a great deal. Also had great customer service showed us around a few different storage pod so we could make our mind up. Michelle was really kind and generous,thx again and will recommend you guys.